Samsung Galaxy Watch 6 Review: Ultimate Smartwatch Experience
The Samsung Galaxy Watch 6 has established itself as a top contender in the smartwatch market, combining sleek design, advanced health tracking features, and seamless integration with Samsung's ecosystem. With its impressive specifications and powerful performance, the Galaxy Watch 6 offers a comprehensive smartwatch experience. In this review, we will delve into its key features, design, health and fitness capabilities, battery life, and user experience.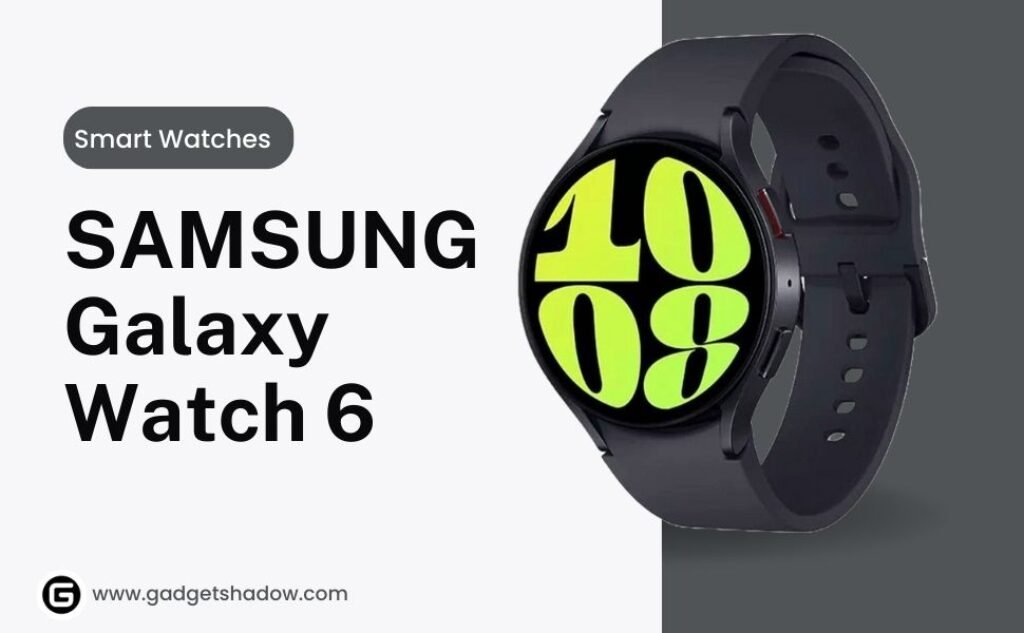 ---
Design and Display
The Samsung Galaxy Watch 6 showcases a premium design, with a round AMOLED display that provides vibrant colors and sharp details. The watch comes in two sizes, a 41mm, and a larger 45mm variant, catering to different wrist sizes and preferences. The rotating bezel, a signature feature of Samsung's smartwatches, allows for easy navigation and adds a touch of elegance to the overall design.
The display is protected by Corning Gorilla Glass, ensuring durability and resistance to scratches. The Always-On Display option provides constant access to essential information, even when the watch is in standby mode, while the adjustable brightness adapts to different lighting conditions for optimal visibility.
Health and Fitness Tracking
The Galaxy Watch 6 shines in the realm of health and fitness tracking. Equipped with an array of sensors, including an advanced heart rate monitor and a blood oxygen level (SpO2) sensor, it offers comprehensive health insights. These features allow users to monitor their heart rate trends, track sleep quality, and even measure blood oxygen levels, providing valuable information for overall well-being.
The watch also includes a built-in GPS, enabling accurate tracking of outdoor activities like running, cycling, and hiking. It offers real-time metrics such as distance, speed, and route mapping, empowering users to monitor their progress and set fitness goals. Additionally, the Galaxy Watch 6 is water-resistant, making it suitable for tracking swimming and water-based workouts.
Battery Life and Charging
Samsung has made significant improvements in the battery life department with the Galaxy Watch 6. The 41mm variant boasts a 340mAh battery, while the 45mm version houses a larger 472mAh battery. With typical usage, both models can easily last up to two days on a single charge, depending on the usage patterns and settings.
The watch supports wireless charging, allowing for hassle-free charging by simply placing it on a compatible charging pad. Samsung's proprietary Wireless PowerShare feature even enables users to charge the watch directly from a compatible smartphone, making it a convenient option for those on the go.
User Experience and Software
The Galaxy Watch 6 runs on Samsung's Tizen operating system, providing a smooth and intuitive user experience. The user interface is well-designed, with easy-to-navigate menus and customizable watch faces to suit individual preferences. Samsung has a rich ecosystem of apps and watch faces available through the Galaxy Store, allowing users to personalize their watch further.
The watch integrates seamlessly with Samsung smartphones and other devices, enabling users to receive notifications, respond to calls and messages, control music, and even unlock their compatible Samsung devices with a simple tap. The inclusion of NFC also enables contactless payments using Samsung Pay, making the watch a convenient substitute for a wallet.
Additional Features
In addition to its health and fitness tracking capabilities, the Galaxy Watch 6 offers a range of additional features. It includes an ECG (electrocardiogram) sensor, which can provide insights into heart health and detect irregularities. However, it is important to note that the ECG feature might not be available in all regions at the time of this review due to regulatory restrictions.
The watch also includes a variety of smart features, such as voice control with Samsung's Bixby virtual assistant, weather updates, calendar reminders, and access to popular apps like Spotify and Strava. The inclusion of onboard storage allows users to download music and podcasts directly to the watch for offline listening, negating the need for a smartphone during workouts.
SAMSUNG Galaxy Watch 6 Price
Conclusion
The Samsung Galaxy Watch 6 offers a top-notch smartwatch experience, combining style, functionality, and advanced health tracking features. With its sleek design, vibrant display, and comprehensive fitness tracking capabilities, it caters to both fashion-conscious individuals and fitness enthusiasts. The improved battery life, seamless integration with Samsung devices, and a wide range of additional features make it a compelling choice for anyone seeking a versatile and reliable smartwatch.
However, it is worth considering that the Galaxy Watch 6 is primarily designed for users who are already invested in the Samsung ecosystem, as it provides the most seamless integration with Samsung smartphones and devices. Nonetheless, with its impressive performance and comprehensive set of features, the Samsung Galaxy Watch 6 remains a strong contender in the smartwatch market, delivering an exceptional wearable experience for users.